Dalla sinfonia all'opera:
esempi di musica vocale e orchestrale da Haendel a Rossini
26.6.2022
Sala Luttazzi
Ore 11:00
Magazzino 26 Porto Vecchio, Trieste
Per informazioni e prenotazioni scrivere alla casella mail presidenteamits@gmail.com o via whatsapp al n. 335-5684206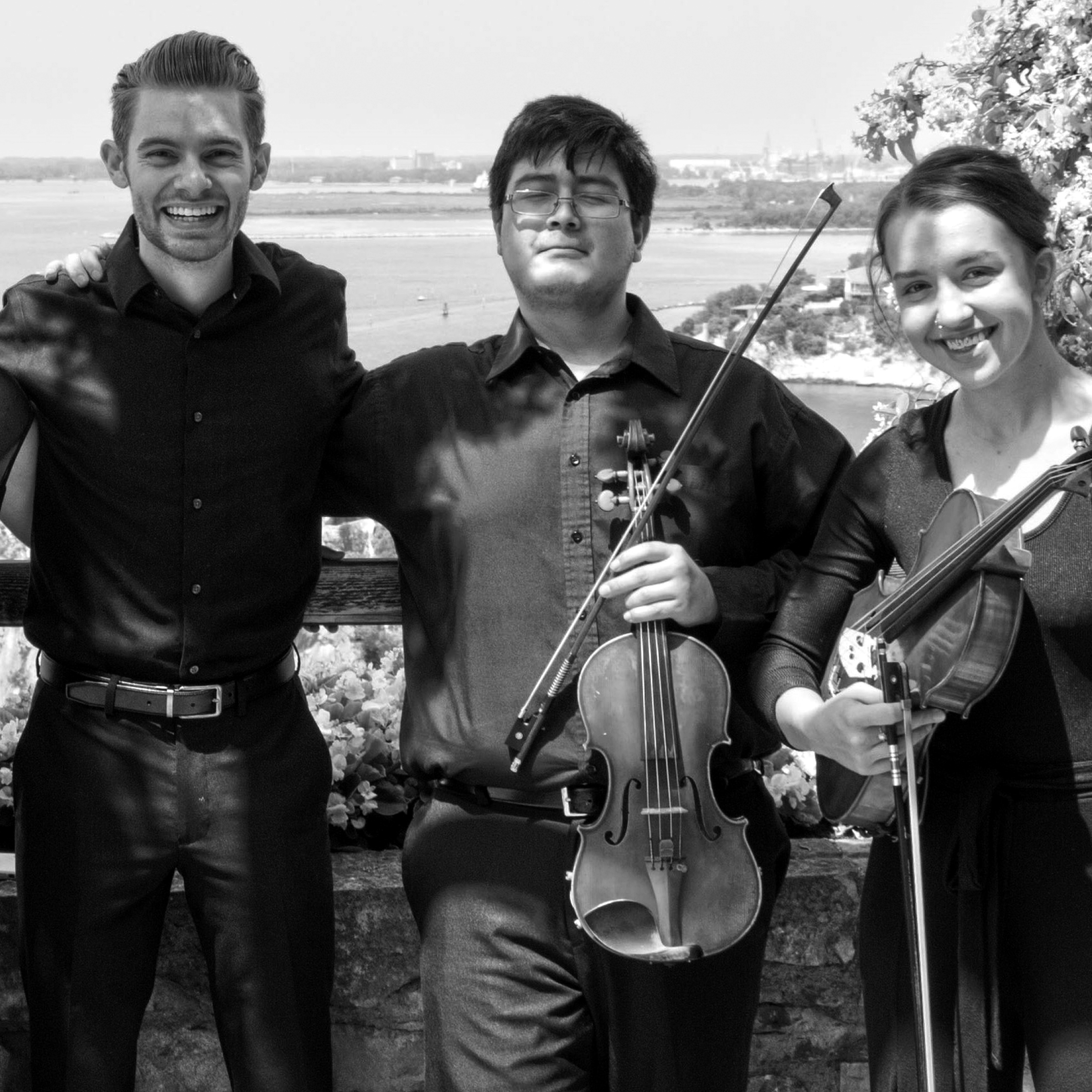 PARTE
W.A. Mozart:
Sinfonia Concertante Kv in Mi B Magg. (1779) Violino solista: TARN TRAVERS
Viola solista: SPENCER MARTIN
G. Rossini:
Sinfonia dall'opera " L'italiana in Algeri" (1813) Amadeus Adriatic Orchestra
Direttore: Stefano Sacher
II PARTE:
G.F. Handel: Rinaldo (1711)
Recitativo e Duetto: "Adorato mio sposo… Scherzano sul tuo volto"
Almirena: Emily Hamilton
Rinaldo: Abs Trewin
Regia: Beth Ray Westlund
W.A. Mozart: Don Giovanni (1787)
Recitativo e Duetto: "Ah! del padre in periglio… Ma qual mai soffre, oh Dei…Fuggi, crudele, fuggi!" Donna Anna: Maddy Young
Don Ottavio: Ben Meyer
Regia: Andrew Whitfield
W.A. Mozart: Le nozze di Figaro (1785) Duettino: "Cosa mi narri?…Sull'aria" Susanna: Evelyn Spencer
Contessa: Morgan Babb
Regia: Andrew Whitfield
G. Rossini: Il Barbiere di Siviglia (1816) Duetto: "Oh cielo!… All'idea di quel metallo… Ah che d'amore la fiamma io sento!"
Figaro: Alex Karau
Conte Almaviva: Sasha Tomasevich
Regia: Beth Ray Westlund
Amadeus Adriatic Orchestra and Imfa Strings&Singers Direttore: Nicholas Shaneyfelt
E' un concerto certamente accattivante e composito quello che l'Associazione Mozart Italia-sede di Trieste propone al pubblico triestino quest'oggi alla Sala Luttazzi, compo- sito come l'organico vocale e strumentale che si esibirà in questo programma.

La collaborazione tra AMADEUS ADRIATIC ORCHESTRA, l'orchestra giovanile sorta all'in- terno di AMITS nel novembre 2015, e gli archi e cantanti di IMFA-International Music Festival of the Adriatic rappresenta una bella collabo- razione e, al tempo stesso, una sfida che si vorrebbe riproporre nel futuro.

Il programma prevede due parti ben distinte, vale a dire la Sinfonia concertante in Mi b maggiore KV 364 di W.A. Mozart, scritta per violino, viola e orchestra, cui seguirà la Sin- fonia dell'opera "L'Italiana in Algeri" di G. Ros- sini, con la funzione di collegamento o "ponte musicale" con la seconda parte del pro- gramma che presenterà scene da opere di G.F. Haendel, W.A. Mozart e G. Rossini.
La Sinfonia concertante è una perfetta sintesi tra due Forme musicali, la Sinfonia e il Con- certo, appunto. Scritta a Salisburgo nel 1779 occupa una posizione di "spartiacque musi- cale", come scrisse Massimo Mila tra le severe pagine sacre e le musiche di maggior leggerezza composte in quei mesi di fine estate 1779. Articolata nei canonici tre movimenti del Concerto la pagina si pone ad altezza insu- perabile rispetto alle composizioni coeve di Mozart e non solo.

Segnalo la maestosità dialogante tra i "soli" e "tutti" del primo movimento, lo struggimento espressivo dell'Andante centrale e il giocoso e gioioso Finale.
Il Rossini de "L'Italiana" ben si collega con Mozart e ben prepara le pagine successive. Scritta nel 1813 e rappresentato a Venezia, ispirato a una vicenda realmente accaduta, "L'Italiana in Algeri", concepita da un Rossini 21enne è un felice esempio di Dramma gio- coso, espressione ripresa dal Don Giovanni mozartiano. Nel corso dell'ouverture, come di consueto, si susseguono i temi più importanti dell'opera per concludere la pagina in un tra- volgente "crescendo" finale.

La seconda parte del nostro programma pre- vede Duetti e scene dal "Rinaldo" di Haendel, da "Le nozze di Figaro" e dal "Don Giovanni" mozartiano e da "Il barbiere di Siviglia" del grande pesarese, che saranno illustrate du- rante il concerto.